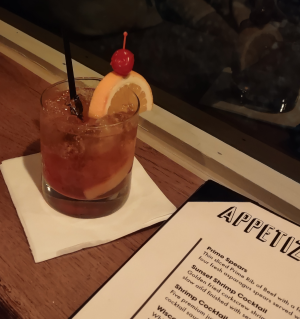 Kathleen, my wife, kidnaps me for my birthday each year and this year it was a cabin in the Dells. The highlight of the trip may have been a trip to
Ishnala Supper Club
where I was pleased to see that their signature brandy old fashioned was made with their own private label brandy.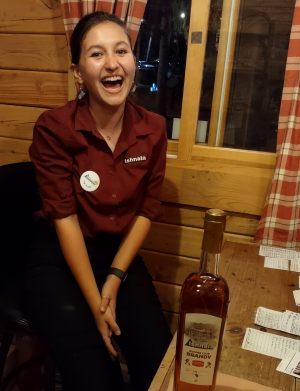 The drinks were fantastic and the
hors d`oeuvres and french onion soup were off the chart, not to mention desert!! The three and a half hour wait for a table prevented us from an actual dinner, but the bar staff and gift shop still made the evening very special.

...more

Ken Notes: If your bar or restaurant has the volume to justify it, consider having a local distillery brand your signature beer, wine or spirit. It is a win win for everyone!