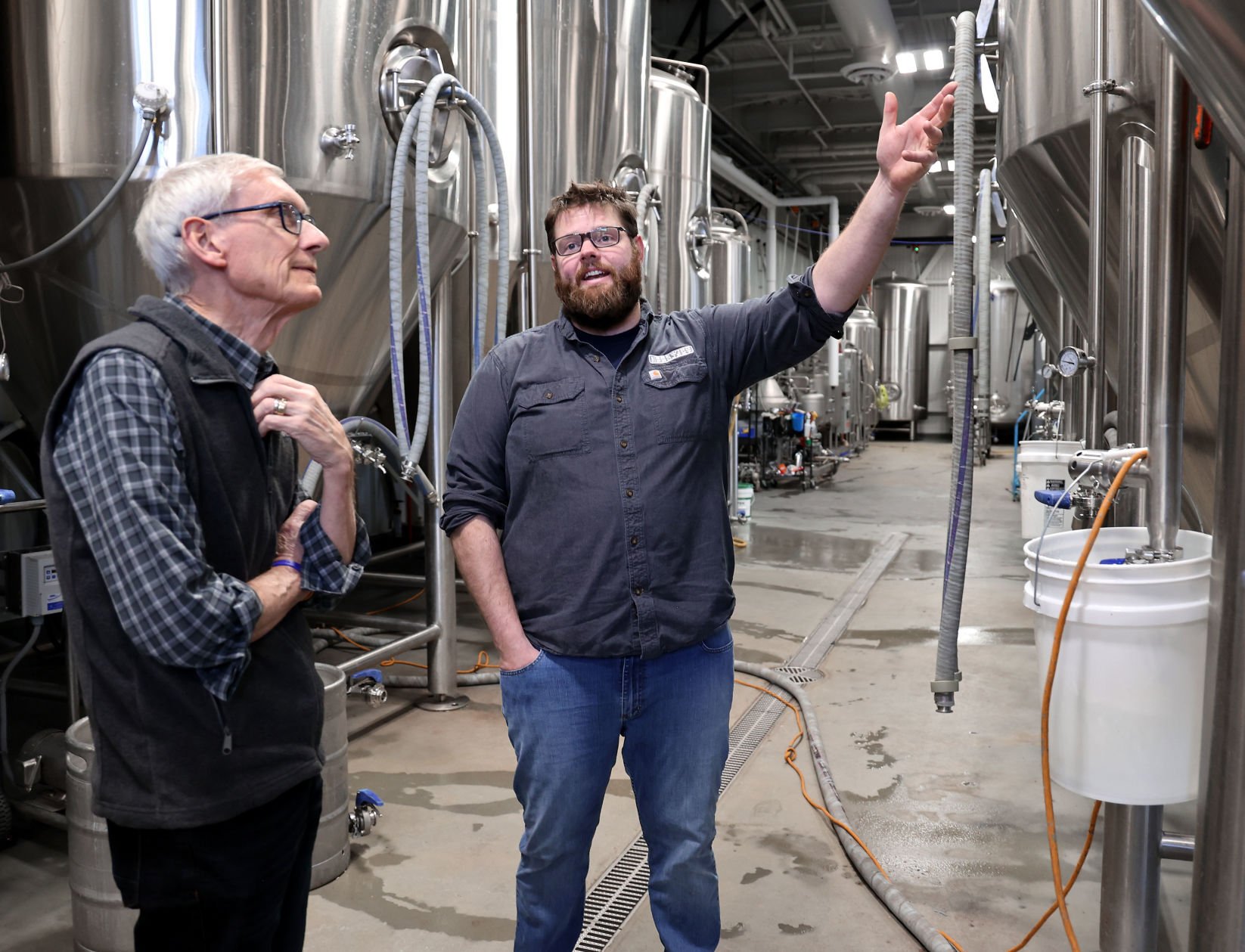 EAU CLAIRE — Gov. Tony Evers says he has toured more than two dozen breweries in the state since he was elected, but he was particularly impressed with The Brewing Projekt.
"This is an extraordinary place," Evers said at the conclusion of his tour Friday afternoon. "I'm impressed how they persevered through the pandemic, how they've survived and thrived."
Evers, joined by an entourage of 50 people including several secretaries of state agencies, spent more than an hour at the brewery, learning not just about the beer-making process, but how the brewery revitalized its 100-year-old building and became a tourism draw.
...more