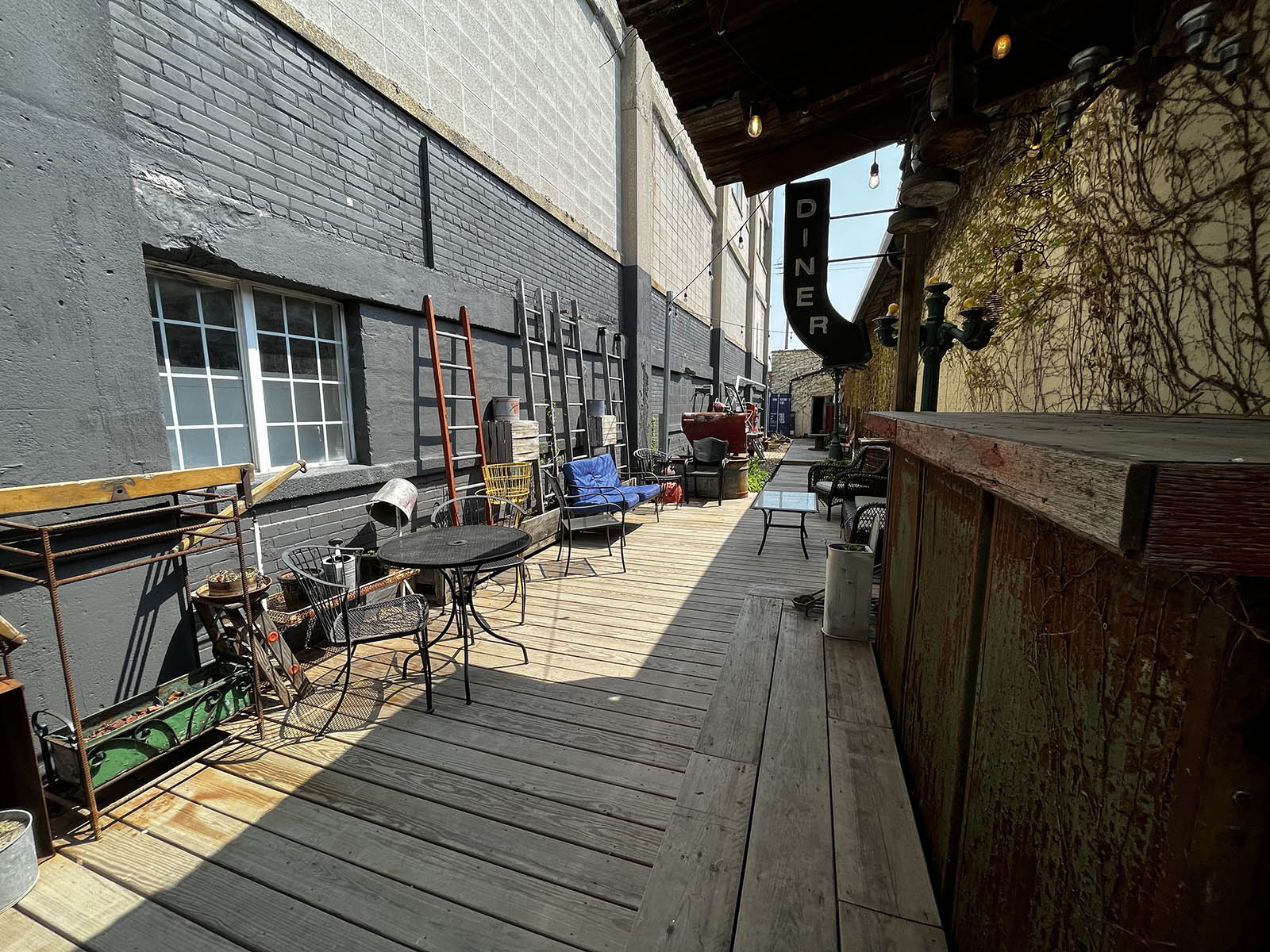 Amorphic Beer has not one, but two patios, each with its own vibe and style. Now is the perfect time to compare and contrast them as the Riverwest Brewery is about to launch it`s a first collab brew, an unusual IPA created with a Brazilian brewer.
When
Amorphic Beer
opened at 3700 N. Fratney St. in Riverwest in early December, it was still a little too cold to think about a patio, but that's all changed now and the science-inspired craft brewery and taproom now has picnic tables, Adirondack chairs and flowers out front.
But for a completely different outdoor experience, walk through the taproom and out back to the beer alley, a long narrow space adorned with objects from the apparently vast and varied collection of the building's owner, and offering a mix of sun and shade..
...more