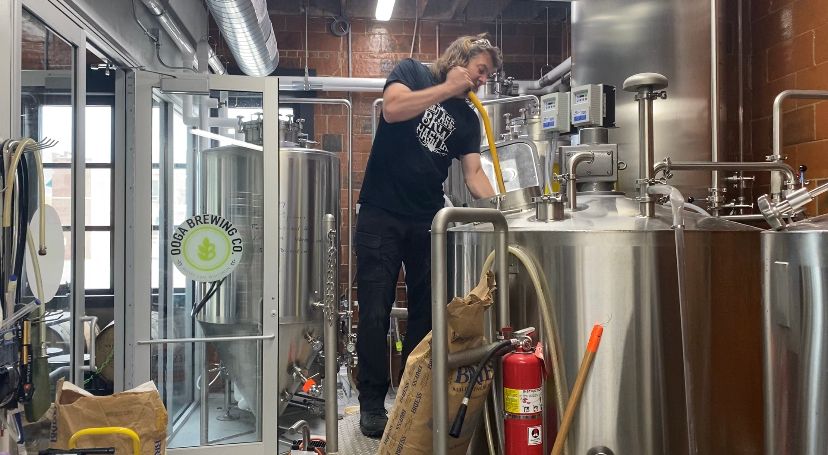 BEAVER DAM, Wis. — Ooga Brewing Company in Beaver Dam recently won gold at the World Beer Cup. However, for them it's not only about crafting beer but it's also about crafting community.
Jeff Scanlan wanted to brew beer for as long as he can remember.
"I just love the whole process: the smell of the boiling molds, the hops, there is a lot of sensory enjoyment that is really nothing drinking related," Scanlan said.
He eventually turned that passion into the Ooga Brewing Company with another brewer. Along with Sarah Ferree, he opened the brewery in Beaver Dam in June 2019.
It wasn't long before Scanlan discovered a love for making chili beer. That's a type of beer that is infused with chili pepper...
...Ooga Brewing Company competed against thousands of other brewers from around the world. It earned gold in the Chili Beer category....

...more