---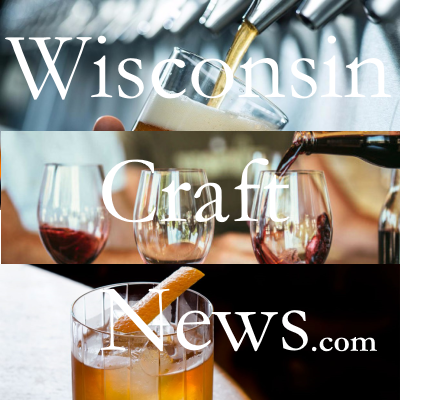 Wisconsin Craft News is an aggregation of positive news about Wisconsin`s Craft Beer, Wine, and Distillery industries. The website is online at
WisCraftNews.com
and the newsletter will is emailed to over 2,000 enthusiasts, businesses, and supporters each week.
...Full Story Here
---
WisCraftNews.com is a publication of the WisconsinDevelopment.com Network
Ken Harwood - Editor / Publisher - Ken@KenHarwood.com - 608.334.2174


---
---
In town for the Ryder Cup? You're near some great beer destinations.
JUST BECAUSE YOU'RE on a golf vacation doesn't mean you need to take a vacation from great beer. And of course, you're here in Wisconsin, where we famously know our way around a brewhouse.

Here is a six-pack of breweries and beer destinations within a reasonable drive (or Lyft!) from Sheboygan. If you're willing to head to Milwaukee, hit me up on Twitter @WIBeerBaron for some recs....
See Also:
...Full Story Here

Ken Notes: I watching the matches as I put this together, what a great day for WISCONSIN... Great List!!!... 3 Sheeps would be a great place to watch the action!..
---
Thanks to the efforts of Central Standard Craft Distillery, Gov. Tony Evers has proclaimed Sept. 22 to be Wisconsin Brandy Old Fashioned Day, celebrating the Badger State`s unique twist on a classic American cocktail.
Thanks to the efforts of Central Standard Craft Distillery, Gov. Tony Evers has proclaimed Sept. 22 to be Wisconsin Brandy Old Fashioned Day, celebrating the Badger State's unique twist on a classic American cocktail.

The governor simultaneously declared September to be Wisconsin Brandy Old Fashioned Month.

"Today and throughout this month, the state of Wisconsin joins Old Fashioned-
enthusiasts across our state in reflecting on the rich history of the Wisconsin Brandy Old Fashioned and in supporting our local distilleries, bars, restaurants, and supper clubs by responsibly enjoying this signature drink," the proclamation says.

...Full Story Here
---
Sip your favorite beer and tune in for a jam-packed livestream.
The Badger Beer Hour returned Thursday night with a show jam-packed with news, Wisconsin beer travels and an update on the Central Waters Milwaukee brewery.

The guest on this month's livestream is Anello Mollica, a Milwaukee native who co-founded Central Waters in 1998 and who is opening a brewery and taproom in the former Pabst Milwaukee space this fall...
...Full Story Here
---
---
Central Standard Crafthouse & Kitchen (320 E. Clybourn St.) opened last month in the historic Wisconsin Leather Building. The 11,000 square-foot restored structure features a tasting room and a gift shop on the first floor. There is private event space and for-lease office space. Topping off the Central Standard experience is The Aviary, a striking rooftop bar and patio.
Upon entering the tasting room, leather-wrapped railings give nod to the building's history. Deep blue upholstered chairs and benches, and stylish lighting accent the room's exposed Cream City brick walls. To the left of the bar is a lounge and gift shop displaying Central Standard spirits and merchandise for purchase....
...Full Story Here

Ken Notes: Now that`s a back bar...
---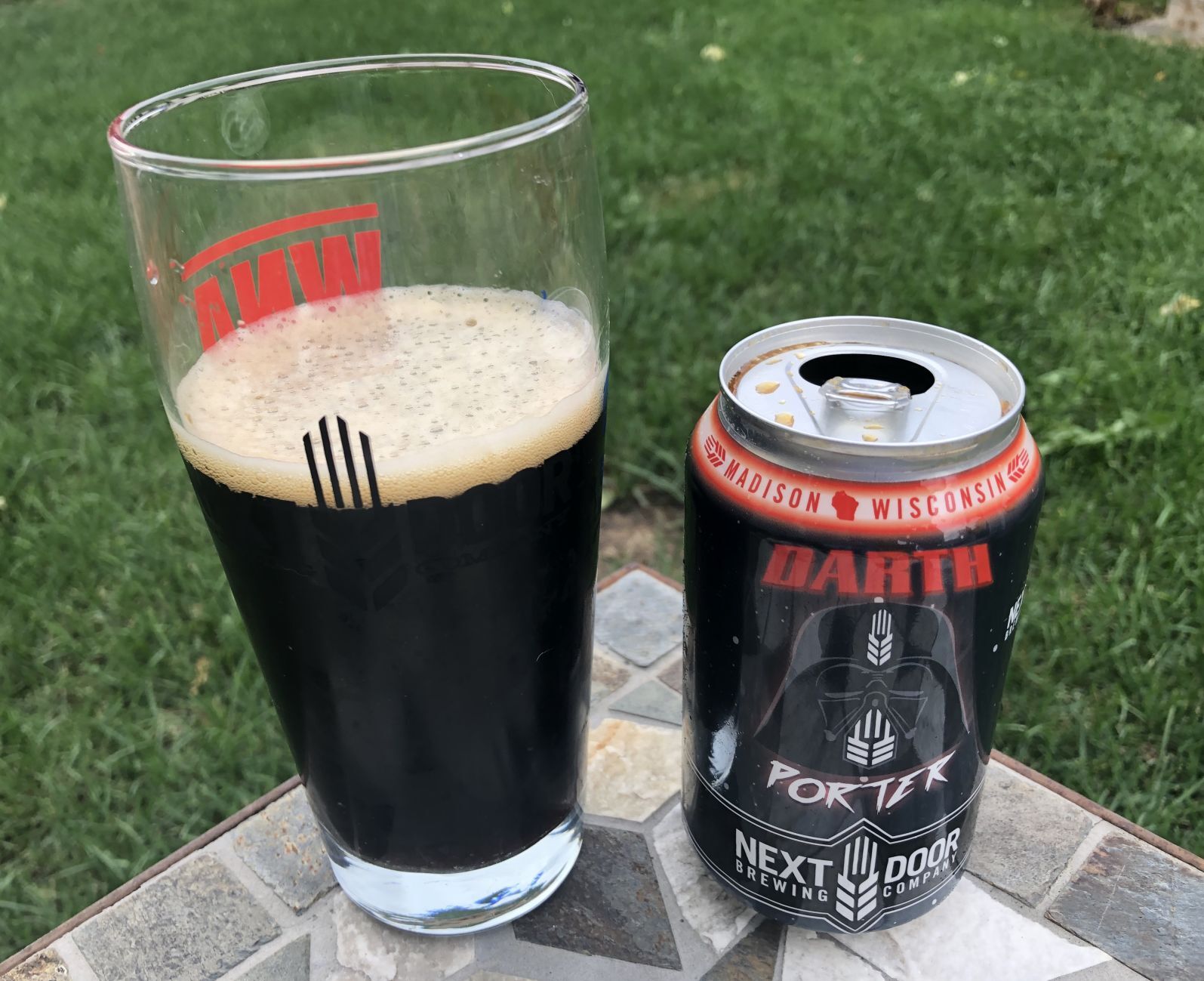 It's nice to have a brewery closing story with a silver lining, and that's exactly what Next Door Brewing has delivered.
Isthmus broke the news last month that the 8-year-old Atwood Avenue brewpub would close, with a new ownership group taking over the property and operating it as Starkweather Brewing, named for the creek that runs through the neighborhood.
With Starkweather, one of Madison's most interesting brewers lands in a permanent home. Peter Schroder, who most recently was head brewer of One Barrel Brewing, is one of four owners of Starkweather and will head up the brewing program....
...Full Story Here
---
WiscCrantNews is developing a list of event calendars from across the state that feature Breweries Wineries of Distilleries and their related events. We will make this a permanent part of WisCraftNews so you can always find what going on in real time...

...Full Story Here

Ken Notes: By the way we recommend adding your event to eventbrite...
---
The American Craft Spirits Association (ACSA) recently announced the medalists of the 2021 Heartland Whiskey Competition, which was open to craft whiskeys from all 50 states that incorporate corn in their mash bill. Whiskeys from 17 "Heartland" states also competed for Best of Show and Best in State, and all entries competed in their select whiskey sub-categories...
The 2021 Best in State Medalists:

Wisconsin - Small Batch Straight Bourbon Whiskey - Driftless Glen Distillery

...Full Story Here
---
The city`s first annual Oktoberfest celebration will feature local craft beers, food, many contests, and the Brewers Racing Sausages to town
BROOKFIELD, WI — Prost! On Oct. 9, the Town of Brookfield will host its first annual "Brooktoberfest" festival that will bring the fun of Oktoberfest to Brookfield.
The celebration will feature beer from Wisconsin`s world-renowned local craft breweries, including the Gathering Place Brewing Company, Lakefront Brewery, and Raised Grain Brewery, served by members of the Greater Brookfield Chamber of Commerce. If you`re not too tipsy, try your hand at a beer stein holding contest to see if you`re the strongest person in Brookfield. The winner will receive a gift card to Stefans Soccer and a custom Discover Brookfield beer stein.

...Full Story Here
---
---
A craft distillery with an events center could be coming to a former West Allis industrial building.
Kenosha-based Witico Development Corp. hopes to develop that project at a former Kearney and Trecker Co. building, 6771 W. National Ave. — next to a craft brewery that`s under development.
That's according to documents filed with the West Allis Community Development Authority, which has been negotiating a possible sale of the city-owned property to Witico since last November...
...Full Story Here
---
Domaine Reserve uses grapes from the oldest vines, which are nearly 50 years old.
n a Saturday morning in September, a group of people woke up early to harvest Maréchal Foch grapes for Wollersheim Winery's finest red wine, Domaine Reserve.

While there is a machine that will drive over most rows in the vineyard at the winery to harvest the grapes, the steepest slopes of grapes are still harvested by hand every year...

...Full Story Here
---
---
As family farms drop from the Wisconsin landscape, Laura Johnson took a look at the farm where she grew up in Elkhorn.
The buildings on the 150-year-old farm were run down, no longer used. She had a vision for what the farm could offer. It wasn't agriculture she saw as the future. It was a taproom.
Brewing beer has long been a hobby for her husband, Ben Johnson. He freely admits he spent several years in college at UW-Madison making not-so-great beer from kits.

...Full Story Here

Ken Notes: GREAT STORY!
---

Saturday, September 25, 2021 | 2PM – 6PM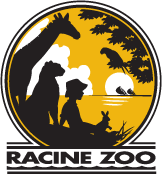 Taste your way through nearly 100 beers and ciders offered by some of the best brewmasters while enjoying the beautiful scenery of Lake Michigan. Savor the flavors with your very own souvenir pint glass and roam through the Zoo. Visit the giraffes, rhinos, lions, and more with a glass in hand! Food available for purchase.
...Full Story Here
---
---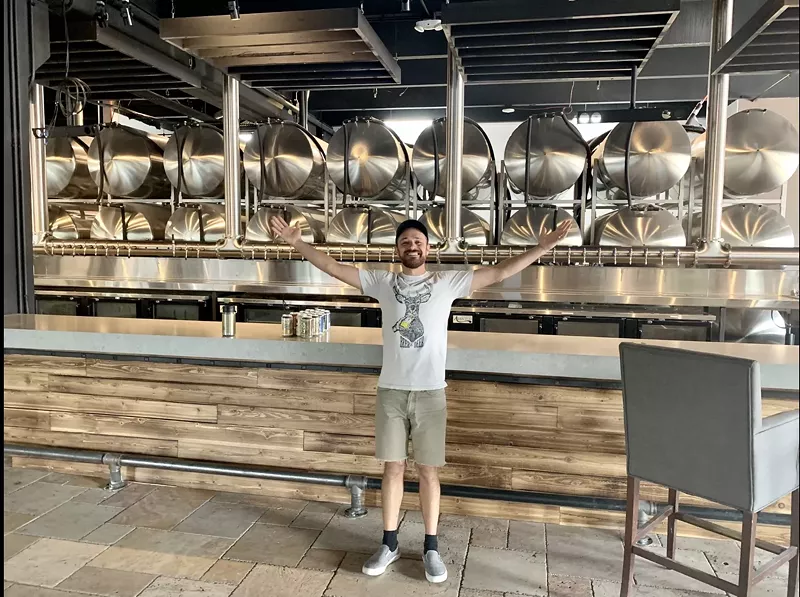 MobCraft Beer
, an unusual Wisconsin brewery that builds its recipes based on customer votes and gained notoriety with a 2017 appearance on
Shark Tank
, is moving into the former Liberati Brewing space at 2403 Champa Street. The high-profile building has been empty since
March 2020 when Liberati closed
, leaving behind a short but delicious legacy of Italian food and beer/wine hybrids dubbed "
oenobeers
."
Henry Schwartz, who co-founded MobCraft in 2013, grew up in Lakewood before his family moved to Wisconsin when he was a teenager. But with family members and friends still here, he's been wanting to open a Denver location; in fact, he'll partner with his cousin, Justin Weber of Highlands Ranch, on the project. "My roots are in Denver and I`ve missed Colorado ever since I moved in 2003," says Schwartz, who returns often for beer events. "I also loved the thought of being in a beer Mecca." ...
See Also:
...Full Story Here
---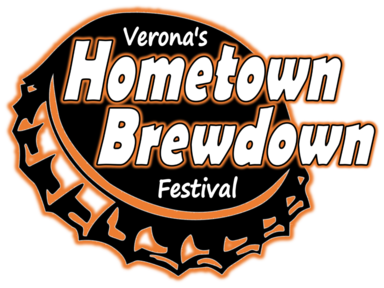 Date + TIME Saturday, September 25th, 2021
General Admission: 2pm-6pm
Location: Hometown USA Community Park
451 East Verona Ave, Verona, WI 53593
Parking:FREE! Parking Lot or Neighborhood Street
Please keep them clean!
TICKET PRICES:
• General Admission - $50
Souvenir Glass & Unlimited Samples
• VIP - $75
Early Entrance (1PM), Food Voucher, Souvenir Glass & Unlimited Samples
• Designated Driver - $10
Unlimited Water or Soda



...Full Story Here
---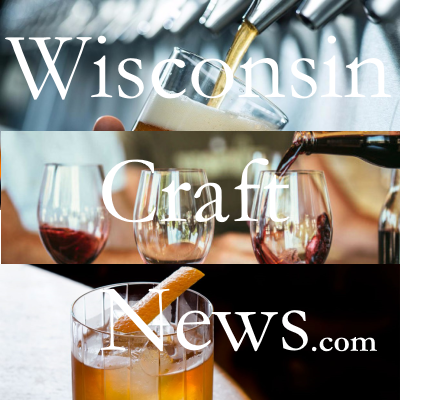 WisconsinCraftNews.com newsletter, of 10 to 20 articles, will be emailed to a minimum of 1,000 breweries, brew pubs, wineries, distributors, news outlets, and enthusiasts each week. We will grow this list exponentially as we continue. The websites, WisCraftNews.com and WisconsinCraftNews.com are always online and available to view and search, where we maintain several hundred articles. Our rates are extremely cost effective.

"Our goal is to present a positive view of the craft beer, wine, and liquor markets in the State of Wisconsin", Ken Harwood, Editor and Publisher.
Wisconsin Craft News is a positive look at these businesses, their contribution to local markets and communities and development projects across the state. We will highlight the value and quality of this local production and bring attention to these products on the national stage.

We believe in the Wisconsin business community and believe that telling their stories will positively impact both growth and better legislation in the State. We are nonpartisan, pro business, pro positive environmental issues, and most importantly pro WISCONSIN...
Partners $1,000.00 / Year

Limited to Four (4) Companies Each Year
We will run at least TWO featured stories about your company, products or projects during the year. You can announce new products, special events, press releases, links to registration or ticket sales, Etc...

A large (240 x 240 px) Logo and Link to your website will appear near the top of the newsletter*

A 240 Character "Tag Line" or text message appear with logo
You can forward additional press releases for inclusion in any future issue
You company will be added to our search algorithm all year

Or become a Primary Sponsor for $500 per year
Limited to Nine Companies
A large (160 x 160 px) Logo and Link to your website will appear in every issue*
A 60 Character "Tag Line" or text message with logo
We will run at least two featured stories about your company or projects
You company will be added to our search algorithm
Support

Support WisconsinCraftNews.com for $250 per year

Unlimited Number of Companies

Your Logo (120 x 120 px) and Links to your website will appear in every issue*
You company will be added to our search algorithm
*and on our websites

Thank You!
...Full Story Here
---
WisCraftNews.com is a publication of the WisconsinDevelopment.com Network
Ken Harwood - Editor / Publisher - Ken@KenHarwood.com - 608.334.2174


---