---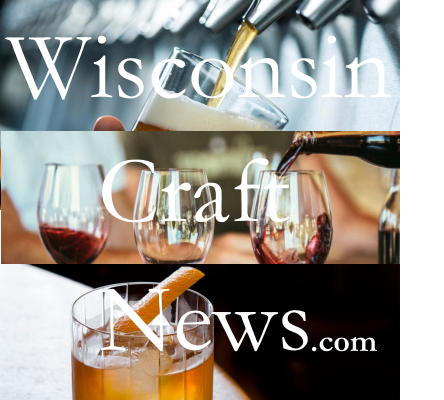 Wisconsin Craft News is an aggregation of positive news about Wisconsin`s Craft Beer, Wine, and Distillery industries. The website is online at
WisCraftNews.com
and the newsletter will is emailed to over 2,000 enthusiasts, businesses, and supporters each week.
...Full Story Here
---
WisCraftNews.com is a publication of the WisconsinDevelopment.com Network
Ken Harwood - Editor / Publisher - Ken@KenHarwood.com - 608.334.2174


---

---
Spotted Cow is more than a popular beer. Name another beer that would drive a bar manager to smuggle it across state lines and risk prison to put it on tap.
In Wisconsin, Spotted Cow is just about everywhere. Seriously, you need to go out of your way to find an establishment with a liquor license that doesn`t sell Spotted Cow. For example, the brewery`s beer finder shows 400 bars and restaurants within 50 miles of Wausau. If you add in the liquor stores and other retailers, you hit 400 locations within 33 miles.
A beer this popular also garners a number of articles and Google searching. Not all the information is accurate...
...Full Story Here

Ken Notes: Hands down, Deb Carey is a marketing guru. She gets more free press for the only In Wisconsin tag than any other brewery. Remember Coors in the 70`s, same thing... I see a 18 wheeler and a Pontiac in the New Glarus future and Deb in a broken down police car chasing them down...

---
Mixed Meadia is now open! Produced at and sharing a tasting room with Hatch Distilling Co. in Egg Harbor, they focus on local ingredients and artful blending of our Mead, Ciders, and Wines. Mead is wine made from honey.
Thought to be the world's first fermented beverage, mead has long been a favorite in smaller circles but has been growing steadily in recognition and popularity in recent years. Mixed Meadia is proud to become Door County's first Meadery...
...Full Story Here

---

---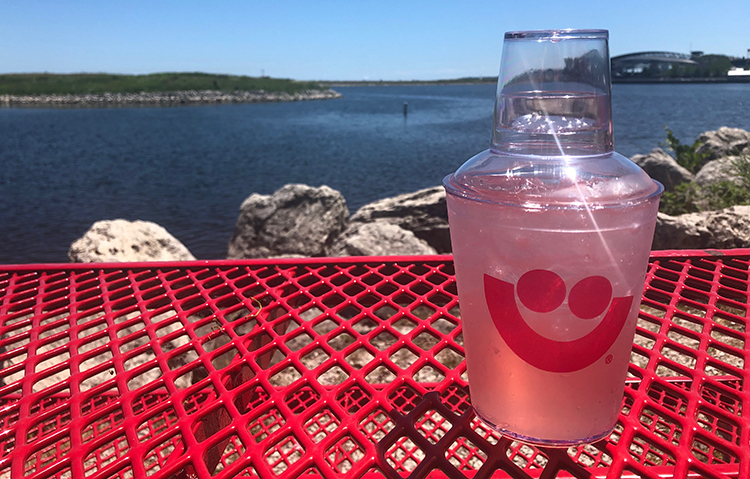 Summerfest is back! One day is officially in the books, and there are still eight more chances to enjoy loads of live entertainment, heaps of tasty treats, and all sorts of refreshments. As the 54th installment of the "World's Largest Music Festival" launches into its first weekend (June 23-25; June 30 – July 2; July 7-9), we present our thoughts on a few new Summerfest food and drink items...
Central Standard Craft Distillery Door County Cherry Vodka Lemonade – Johnson Controls World Sound Stage ($19)

As Central Standard's presence and availability continues to grow in the city (and beyond), the Milwaukee distillery's latest bit of success is earning a spot beside significantly larger and more established non-local spirit brands at Summerfest cocktail stands. With a distinct flavor of Door County cherries intermingling with its craft spirit...

...Full Story Here

---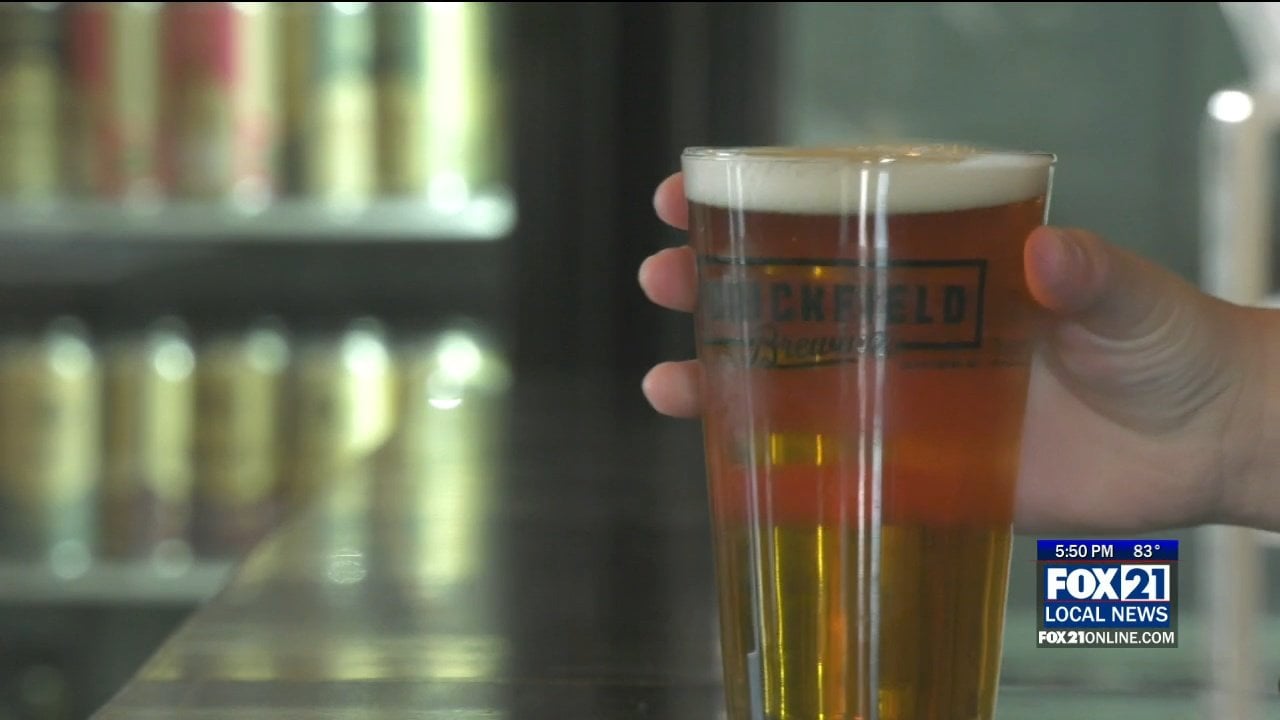 GRANTSBURG, Wis. – What role can a dairy farm play to help a small town brewery thrive? Once can figure that out in Grantsburg, Wisconsin. The largest village in Burnett County has been the home to Brickfield Brewery since 2018.
"Our welcoming staff will serve you up a pint, a 10-ounce, a flight of four," says owner Nicki Peterson. "We also have pizza, we have live music on the weekends, food trucks, and more."...
...Full Story Here

---

WiscCrantNews is developing a list of event calendars from across the state that feature Breweries Wineries of Distilleries and their related events. We will make this a permanent part of WisCraftNews so you can always find what going on in real time...

...Full Story Here

Ken Notes: By the way we recommend adding your event to eventbrite...

---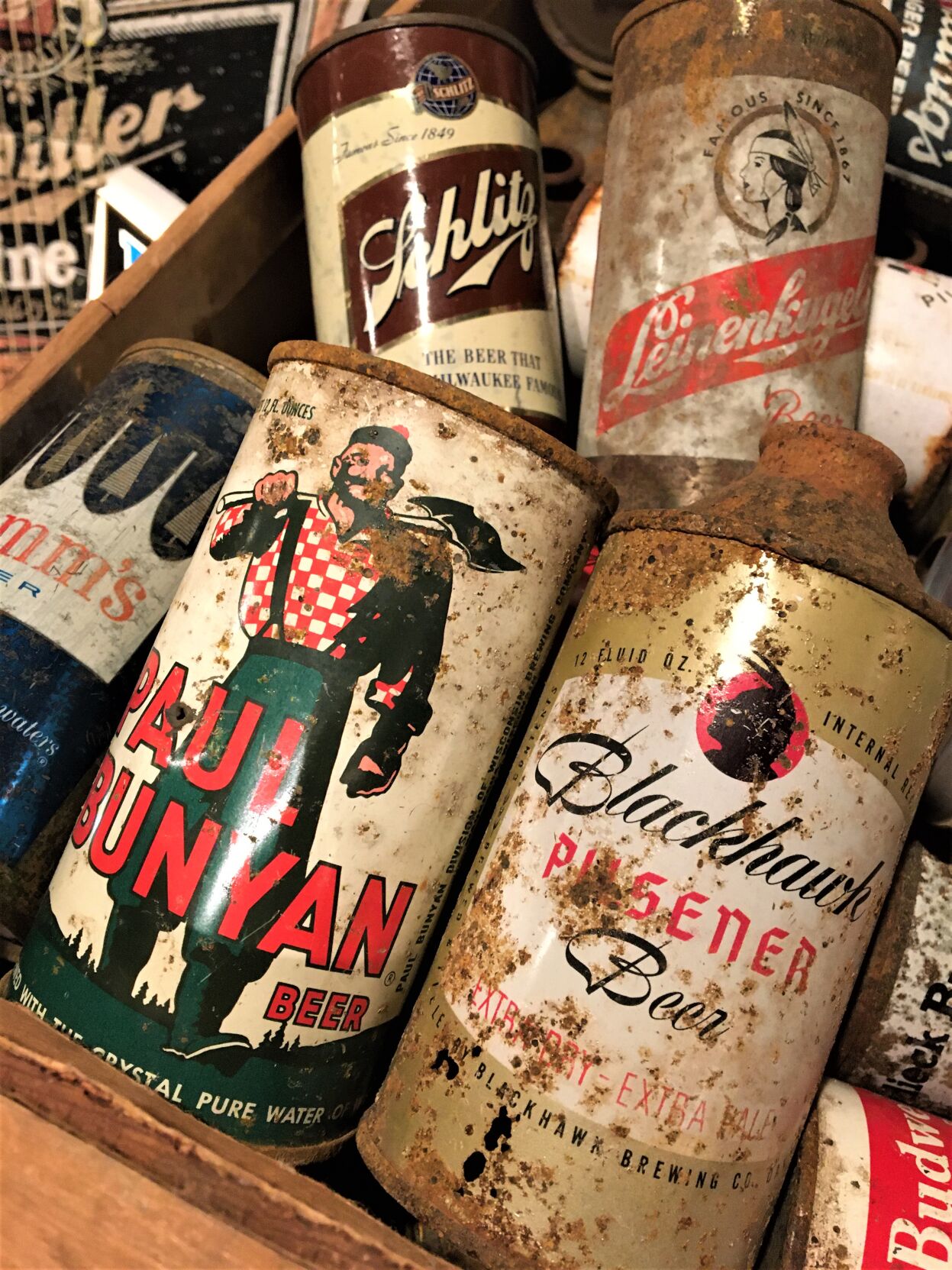 Like many American Gen-X tweens and teens of the 1970s and early 1980s, I was among those caught up in the fad hobby of beer can collecting, my childhood bedroom resembling a corner tavern with its décor of steel and aluminum beer cans in all their colorful, lithographed glory...
...I took a retro-nostalgic road trip back to the 1970s recently when I ventured north to Delafield Brewhaus in Waukesha County for the golden anniversary spring beer and brewery advertising show of the 100-member Badger Bunch, founded in 1972 as the pioneering charter club of the fledgling Beer Can Collectors of America (BCCA), today's Brewery Collectibles Club of America...
...Full Story Here

---
Whether made from traditional grapes, Door County cherries or numerous other fruits, the wines produced locally are growing in number every season. Wisconsin winters may scare off some growers, but the wineries located along the Door County Wine Trail have found a home – and a following – here. Each stop has its own personality, from the ambiance to the varietals, ensuring that every sip is a memorable, delicious experience.
If you're headed to the Door County Wine Fest on June 25, you'll have a chance to sample products from most of the wineries along the wine trail (Stone's Throw and Anchored Roots wineries will not be at the festival this year). Get to know the featured wineries, then follow the wine trail to check them out in person...
von Stiehl Winery
Door 44 Winery
Red Oak Winery
Door Peninsula Winery
Simon Creek Vineyard & Winery
Harbor Ridge Winery

...Full Story Here

---

---
The tradition of beer in Wisconsin has been brewing for nearly two centuries.
In 1845, the Monroe Brewing Company was born with little save for a brew kettle that churned out a few hundred barrels each winter. By 1905, the shingle hanging outside Monroe's bustling downtown brewery – that would successfully survive prohibition – read Blumer Brewing Company.
For the ensuing century, beer brewing kept pace with the influx of German immigrants whose deep knowledge and insatiable thirst spurred a burgeoning industry.
Today, Minhas Craft Brewery (dubbed so in 2006) remains the oldest in the state – and second-oldest in the nation. Prost! ...
...Full Story Here

---
STEVENS POINT, Wis. (WSAW) - Italy, France, and Napa Valley might be top of mind when you think about wine-producing regions. But now you can add Stevens Point to the list. Sunset Point Winery is adding to Wisconsin's wine growth in production.
Six years ago a small family-owned business planted its roots in the heart of Stevens Point. Since, The Sunset Point Winery has grown and developed and added more variety...
...Full Story Here

---

---
I'd wanted to visit the Driftless Area since I first heard of it about a year ago. COVID and its residual fallout limited my wife and I to road trip travel throughout most of the past two years, and that meant researching all the amazing places within driving distance of our Chicago home. We did the Upper Peninsula, dipped our toes into every Great Lake, spent weekends exploring Indianapolis, Louisville, and Nashville, and pitched a tent everywhere from Starved Rock to the Indiana Dunes...
...A trip down to La Crosse brings you to the foot of
the world's largest six pack
(no, you can't drink it). City Brewery's towering bright tanks stand 54 feet in the air, swathed in La Crosse Lager labels to make them resemble six enormous beer cans. Fun fact: They were originally the brainchild of G. Heileman Brewery, painted with Old Style Lager branding in 1969 as a successful marketing ploy...
...Grab a pint of their proprietary Fountain City Brewing Company Fountain Brew, post up on the patio beneath the shade of a monstrous dogwood tree, and don't sleep on the Irish Nachos...
...Full Story Here

---
Hit the road with us as we head to the Wisconsin Dells area for a Whiskey and Wine Tour.
Join us for a day of fun as we visit:
Driftless Glen Distillery
Balanced Rock Winery
Broken Bottle Winery
Price includes transportation, tastings and lunch.
Bus will depart from 1135 Calumet Ave, Hammond, IN at 8:00 am.
...Full Story Here

---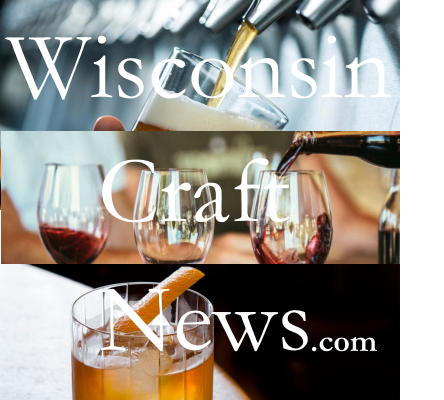 WisconsinCraftNews.com newsletter, of 10 to 20 articles, will be emailed to a minimum of 1,000 breweries, brew pubs, wineries, distributors, news outlets, and enthusiasts each week. We will grow this list exponentially as we continue. The websites, WisCraftNews.com and WisconsinCraftNews.com are always online and available to view and search, where we maintain several hundred articles. Our rates are extremely cost effective.

"Our goal is to present a positive view of the craft beer, wine, and liquor markets in the State of Wisconsin", Ken Harwood, Editor and Publisher.
Wisconsin Craft News is a positive look at these businesses, their contribution to local markets and communities and development projects across the state. We will highlight the value and quality of this local production and bring attention to these products on the national stage.

We believe in the Wisconsin business community and believe that telling their stories will positively impact both growth and better legislation in the State. We are nonpartisan, pro business, pro positive environmental issues, and most importantly pro WISCONSIN...
Partners $1,500.00 / Year

Limited to Four (4) Companies Each Year
We will run at least TWO featured stories about your company, products or projects during the year. You can announce new products, special events, press releases, links to registration or ticket sales, Etc...

A large (240 x 240 px) Logo and Link to your website will appear near the top of the newsletter*

A 240 Character "Tag Line" or text message appear with logo
You can forward additional press releases for inclusion in any future issue
You company will be added to our search algorithm all year

Or become a Primary Sponsor for $500 per year
Limited to Nine Companies
A large (160 x 160 px) Logo and Link to your website will appear in every issue*
A 60 Character "Tag Line" or text message with logo
We will run at least two featured stories about your company or projects
You company will be added to our search algorithm
Support

Support WisconsinCraftNews.com for $250 per year

Unlimited Number of Companies

Your Logo (120 x 120 px) and Links to your website will appear in every issue*
You company will be added to our search algorithm
*and on our websites

Thank You!
...Full Story Here
---
WisCraftNews.com is a publication of the WisconsinDevelopment.com Network
Ken Harwood - Editor / Publisher - Ken@KenHarwood.com - 608.334.2174


---