---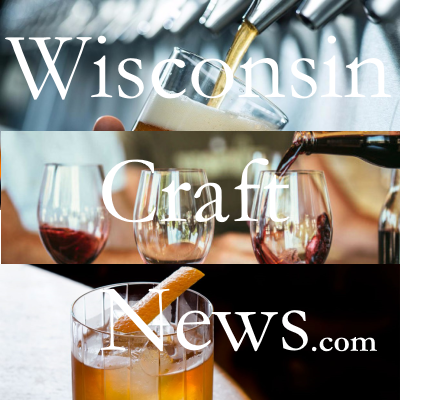 Wisconsin Craft News is an aggregation of positive news about Wisconsin`s Craft Beer, Wine, and Distillery industries. The website is online at
WisCraftNews.com
and the newsletter will is emailed to over 2,000 enthusiasts, businesses, and supporters each week.
...more
---
WisCraftNews.com is a publication of the WisconsinDevelopment.com Network
Ken Harwood - Editor / Publisher - Ken@KenHarwood.com - 608.334.2174


---
---
While the annual festival in Munich, Germany, is canceled this year, that doesn`t mean we can`t celebrate in Wisconsin.
As we get closer to fall, that can only mean one thing, Oktoberfest. While the annual festival in Munich, Germany, is canceled this year, that doesn't mean we can't celebrate in Wisconsin. Grab a brat, a pretzel necklace or a boot of beer and get in the spirit of the tradition at one of these events...
...more
---
Two Wisconsin beers won medals at the 35th Great American Beer Festival.
Sweet Peel from Stubborn Brothers Brewery in Shawano
earned a gold medal in the American Wheat Beer category. It`s the brewery`s first GABF medal and the first time entering the contest. Aaron Gilling and Erik Gilling opened the brewpub in June 2020 after three and a half years of renovating the historic Crescent Theater.
Stubborn Brothers submitted five beers to be judged in the contest, Aaron said, and he was just as surprised as anyone at the gold medal announced Friday night.
"I`m so proud and so happy," Aaron said. "It`s an incredible beer."...
...Whole Hog Pumpkin Ale from Stevens Point Brewery took home a bronze medal in the Pumpkin Beer category. It`s the fifth GABF win for Whole Hog`s pumpkin beer, including gold in 2012 and 2019. The multi-award winning pumpkin ale released earlier this month is sold in six-packs of bottles and on tap across Wisconsin....

...more

Ken Notes: Congrats and I`ll get up to try them both soon...
---
MADISON (WKOW) -- Bloody Mary lovers and small businesses will gather together Saturday to enjoy Bloody Marys and find out which bar in Wisconsin can whip up the best one.
Wisconsin`s Best Bloody Mary Fest has been happening in the Madison area for the last six years. It`s put on by 100 Mile Sauce Co., which hosts a number of Bloody Mary fests throughout the year in multiple cities...
...This year, the fun returns in-person to the parking lot of Yahara Bay Distillers. So far, there are 11 businesses competing to win the title of Best Bloody Mary. Most are from Madison, but there is a Milwaukee mix, a Stevens Point mix, and one from Platteville...
...more
---
---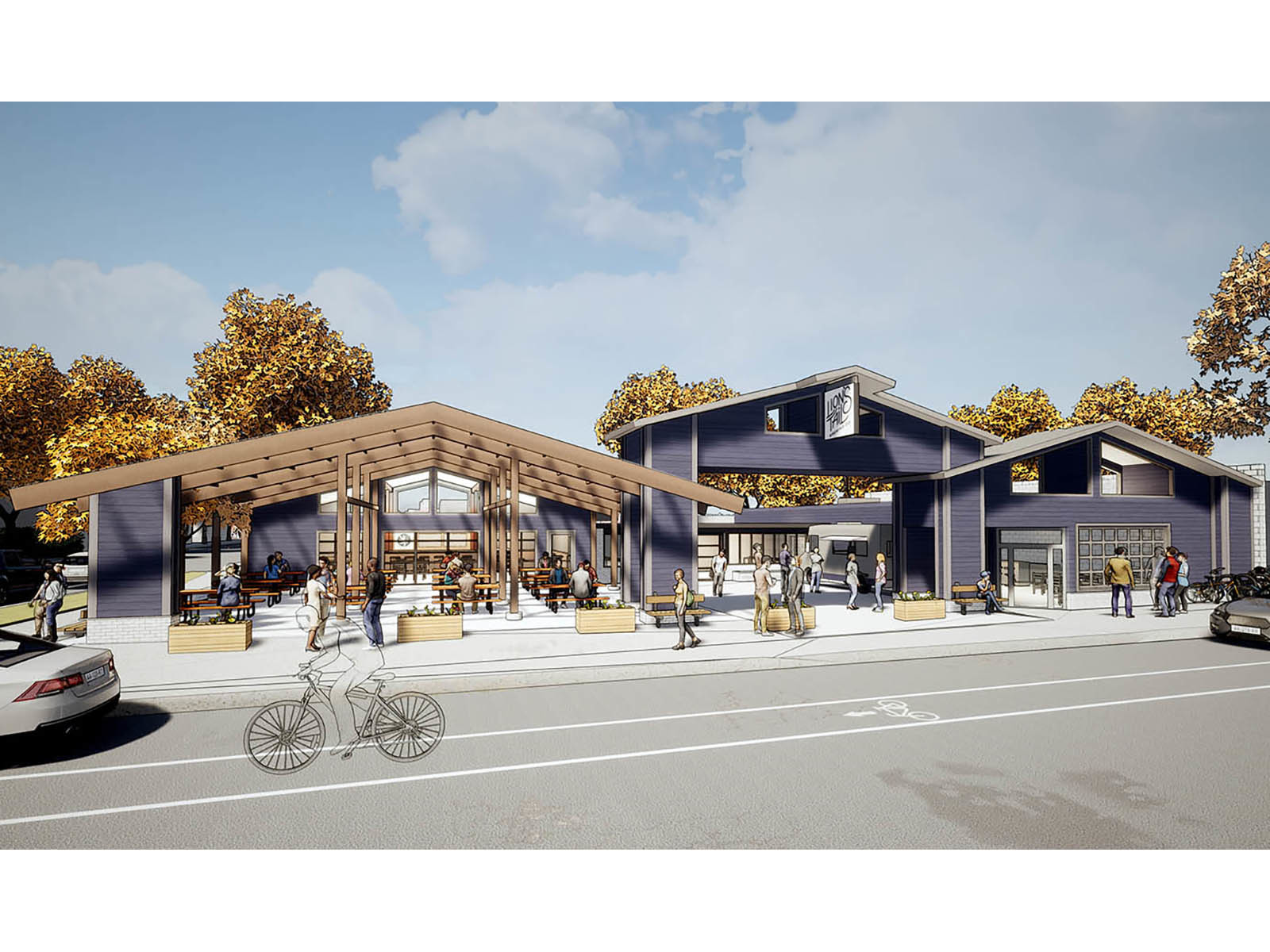 On Wednesday evening, the Wauwatosa Planning Commission unanimously approved a plan for Neenah's Lion's Tail Brewing to combine four properties into one at the former Wisconsin Garden and Pet site, 8520 W. North Ave., and to open a brewery and taproom in the two buildings on the site.
The plan will require approval from the city's design review board and, of course, must comply with all city zoning and other regulations.
A complete explanation of the plan can be seen here, along with renderings by architects Galbraith and Carnahan, as well as photos of the site.
...more

Ken Notes: Great article, thanks On Milwaukee!!!!
---

It`s already Willy Street Fair time (?!?) and more Isthmus Picks for Sept. 16-23
...Wauktoberfest, Sept. 17-19, 802 S. Century Ave., Waunakee: We really "wauna" know what is going on in Waunakee! First there was the WaunaBoom fest for the 4th of July; then the big WaunaFest blowout just three weeks later. Now there`s Wauktoberfest, which you may be surprised to learn is not primarily about wauking, but rather a fall beer festival.
Guest brewers and special beers each day, polka bands (including a farewell performance by the Bob Klinger Band at noon on Sept. 19, and more music, too), a limburger eating contest, a sauerkraut eating contest and a dachshund race are just lead-ins to the main attraction, Saturday afternoon`s beer tasting with more than 100 beers. Complete schedule and info at wauktoberfest.com.


...New Glarus Oktoberfest, Thursday-Sunday, Sept. 23-26, downtown New Glarus: Celebrate Oktoberfest in New Glarus, down the road from its iconic brewing company (but note, the brewery`s public areas are closed until October). With music, craft vendors, food and fun for the whole family — and, of course, local beer — the annual New Glarus Oktoberfest celebration goes all weekend long. Sept. 23 is Dirndl Day, with attendees encouraged to wear traditional German clothing and polka down with the Steve Meisner Band from 7-10 p.m. Find the full schedule at swisstown.com.
...more
---
WiscCrantNews is developing a list of event calendars from across the state that feature Breweries Wineries of Distilleries and their related events. We will make this a permanent part of WisCraftNews so you can always find what going on in real time...

...more

Ken Notes: By the way we recommend adding your event to eventbrite...
---
Is Wisconsin`s coolest thing made in the North Shore? Here is what was nominated from the North Shore and how to vote for it.
GLENDALE, WI — Over 150 things were nominated to the first round of voting for The Coolest Thing Made In Wisconsin contest. The North Shore`s contribution: Sprecher Root Beer.

The local soda staple comes from Sprecher`s brewery in Glendale. Alongside the company`s signature root beer is a host of other sodas and a full lineup of beers. The nomination stands for Sprecher`s root beer.

Sprecher brews all of its beverages with fire. The company initially brewed in Milwaukee starting in 1985 but it later moved to its current home in Glendale....
Vote Here:
...more

Ken Notes: A few other "beers" also mad the list -- Vote at the link above..
---
Rhinelander - This year`s US Open Beer Championship recognized two Rhinelander beers as winners. The Rhinelander Brewing Company entered five beers into the contest with more than 8,000 other entries. Ultimately, it was their Magnum XL bourbon barrel-aged double IPA that took gold and the Hodag Irish Red Ale that took silver. The Magnum XL is unique as an IPA while the Irish Red Ale is special for sentimental reasons.
"We`re really proud of our brew team," said George-Anna Karl, the general manager at the Rhinelander Brewing Company. "We`re also really proud of the Irish Red Ale, especially because that was our former brewer`s recipe, Al Ewan, so we are really happy that we are able to carry that on and get an award for that beer specifically for him."...
...more
---
---
MINOCQUA – A Minocqua businessman is planning to turn an historic downtown building that once housed a gasoline station from the 1930s into a retail outlet for his craft brewery operation.
Kirk Bangstad, who owns Minocqua Brewing Company, saw his request for an administrative review permit (ARP) pass the Minocqua plan commission on a 4-2 vote Tuesday, but some hurdles remain for the former Texaco Oil Company station on 329 Front St., Minocqua...
...more
---
PRAIRIE DU SAC, Wis. (WMTV) - Wollersheim Winery and Distillery announced Monday that they have completed another harvest of their 30-acre vineyard.
According to Wollersheim, much of the distillery's vineyard is picked by machines. The grapes are then transported to be destemmed and crushed or pressed, depending on the wine being made.
Though most of the vineyard is picked by the grape harvester, the steepest slopes of of Maréchal Foch grapes are harvest by hand and are used to make Wollersheim's finest red wine, Domaine Reserve. Philippe Coquard, owner and winemaker, said this wine is special to him.
"Domaine Reserve is one of a kind. It is the best representation of what the Wollersheim estate can do," he said. "It would be difficult to find a wine as unique as Domaine Reserve. It's one field, it's one slope, a very specific Wisconsin terroir."
...more
---
---
MILWAUKEE, WISCONSIN – MobCraft Beer is hosting their fourth annual Mobtoberfest celebration on Sunday, October 3 from 12:00-7:00pm. The street fest will take place on Virginia Street directly to the north of MobCraft's taproom located at 505 S. 5th Street. The party will feature live polka bands, German inspired fare, Oktoberfest themed games and competitions, and of course, German style beers.
The festivities kick off at noon with a three hour set from the Mike Schneider Trio. The music continues with a traveling set from the Accordion Gal at 3:00pm and a three hour set from Ray Koncar and the boys beginning at 4:00pm.
Throughout the afternoon, there will also be various competitions including stein racing, stein holding, beer chugging, sausage sculpting and a polka dancing contest. ..
...more
---
What: "Buzzed for Bees"
Where: Public Craft Brewery, 628 58th St. in Downtown Kenosha
When: 4 to 7 p.m. Sept. 24
Details: The Root-Pike Watershed Initiative Network is raising funds for the group`s Pollinator Patch Program, which aims to restore habitat for Wisconsin`s native pollinators — including the federally endangered Rusty Patched Bumble Bee. During this event, visitors can purchase and enjoy a special "Bombus Brew," handcrafted from the Wisconsin native Sumac plant, served in a "Buzzed for Bees" pint glass! Participants can also use the photo booth and dance to the local band Frogwater while enjoying "a night of drinking and dining in celebration of these cool and critical creatures!"
...more

Ken Notes: Not that we need an excuse...
---
---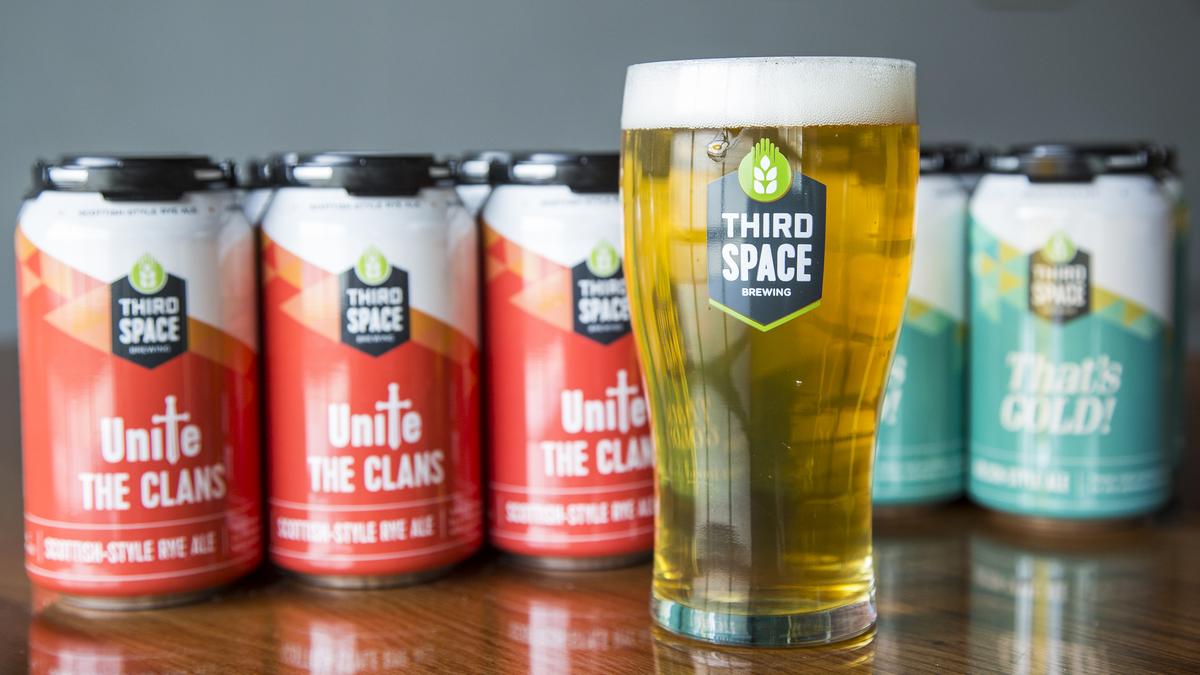 The Milwaukee Business Journal's Beer Biz MKE blog looks at every corner of Milwaukee's beer industry from distribution and canning to production and beer events. Follow along for updates on breweries coming and leaving town and the biggest trends in craft beer...
...more

Ken Notes: Alas you need a subscription to read the article...
---
STEVENS POINT – Members of the Portage County Business Council gathered with city leaders at the new Stevens Point Brewery Point Patio on Sept. 4 for a ribbon-cutting and grand opening.
The new patio is slated to stay open as long as weather permits and is open Mondays through Sundays.
"We are going to try and stay open as long as possible, I would love to see it go all the way to Thanksgiving, but you never know in Wisconsin," said Point Beer Social Media Manager Melissa Wysocki. "People grill out all winter, right?"...
...more
---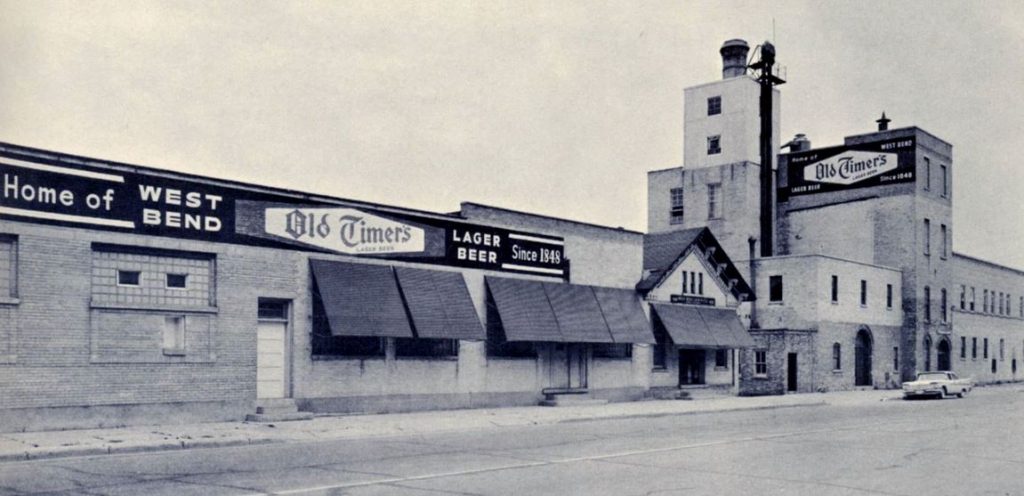 September 10, 2021 – West Bend, WI – Day No. 2 of demolition of the West Bend Brewery and the most common question has been, "Can I get a brick."
Neighbors are looking to salvage a bit of history as the landscape is changing from when West Bend was known as the City of varied industry, to the current development of 3-story apartment complexes.
...more
---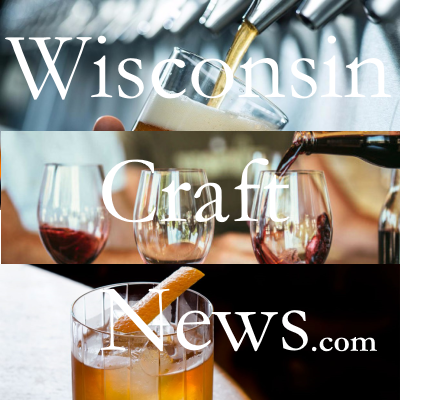 WisconsinCraftNews.com newsletter, of 10 to 20 articles, will be emailed to a minimum of 1,000 breweries, brew pubs, wineries, distributors, news outlets, and enthusiasts each week. We will grow this list exponentially as we continue. The websites, WisCraftNews.com and WisconsinCraftNews.com are always online and available to view and search, where we maintain several hundred articles. Our rates are extremely cost effective.

"Our goal is to present a positive view of the craft beer, wine, and liquor markets in the State of Wisconsin", Ken Harwood, Editor and Publisher.
Wisconsin Craft News is a positive look at these businesses, their contribution to local markets and communities and development projects across the state. We will highlight the value and quality of this local production and bring attention to these products on the national stage.

We believe in the Wisconsin business community and believe that telling their stories will positively impact both growth and better legislation in the State. We are nonpartisan, pro business, pro positive environmental issues, and most importantly pro WISCONSIN...
Partners $1,000.00 / Year

Limited to Four (4) Companies Each Year
We will run at least TWO featured stories about your company, products or projects during the year. You can announce new products, special events, press releases, links to registration or ticket sales, Etc...

A large (240 x 240 px) Logo and Link to your website will appear near the top of the newsletter*

A 240 Character "Tag Line" or text message appear with logo
You can forward additional press releases for inclusion in any future issue
You company will be added to our search algorithm all year

Or become a Primary Sponsor for $500 per year
Limited to Nine Companies
A large (160 x 160 px) Logo and Link to your website will appear in every issue*
A 60 Character "Tag Line" or text message with logo
We will run at least two featured stories about your company or projects
You company will be added to our search algorithm
Support

Support WisconsinCraftNews.com for $250 per year

Unlimited Number of Companies

Your Logo (120 x 120 px) and Links to your website will appear in every issue*
You company will be added to our search algorithm
*and on our websites

Thank You!
...more
---
WisCraftNews.com is a publication of the WisconsinDevelopment.com Network
Ken Harwood - Editor / Publisher - Ken@KenHarwood.com - 608.334.2174


---